Phase 5 Blizzard 1220/4 for Amiga 1200 Notes
28 MHz Motorola 68EC020
4 or 8 MB of FAST RAM. 8 MB RAM requires Blizzard ADD4 board.
Uses 24-bit memory address space. Upper 4 MB conflicts with PCMCIA slot. Can be disabled with jumper on the ADD4.
No special software that needs to be installed.
RTC uses a rechargeable battery.
WhichAmiga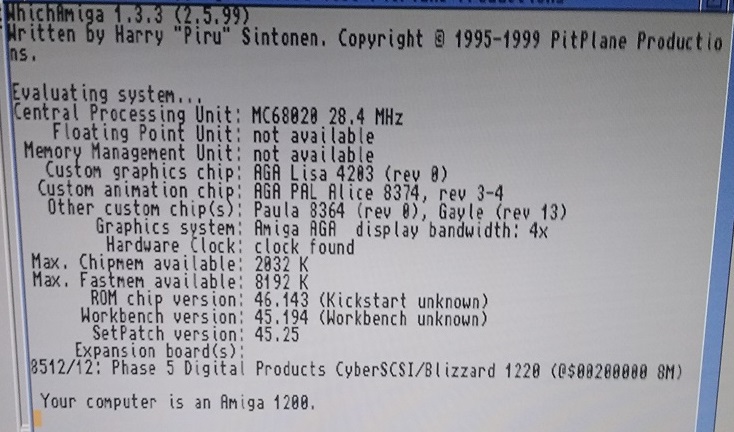 SysInfo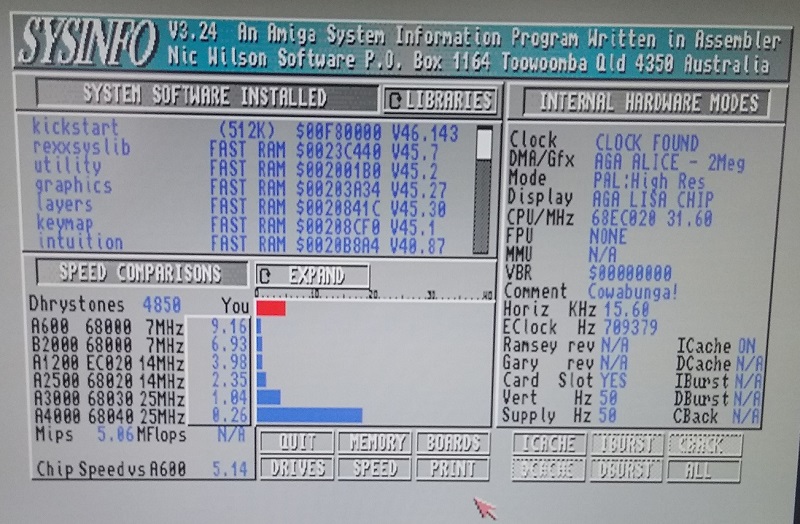 DH0: is a 16 GB Lexar Professional 1066x CF card.
Bustest


ADoom
Shareware doom1.wad, high detail, 2 steps down from max window size, "Adoom -forcedemo -timedemo demo3", NTSC: Low Res.